At Dash we often talk about the "Three Bs" of your digital marketing strategy. One of those Bs, "build," considers what core infrastructure, tools, and features that will enable your brand to consistently connect with more of your ideal customers across all the stages of the buyer's journey. For professional services organisations looking to develop a solid website marketing strategy, a well-designed and optimised website is often the centrepiece of the "build" and has the potential to be one of the best investments a business can make.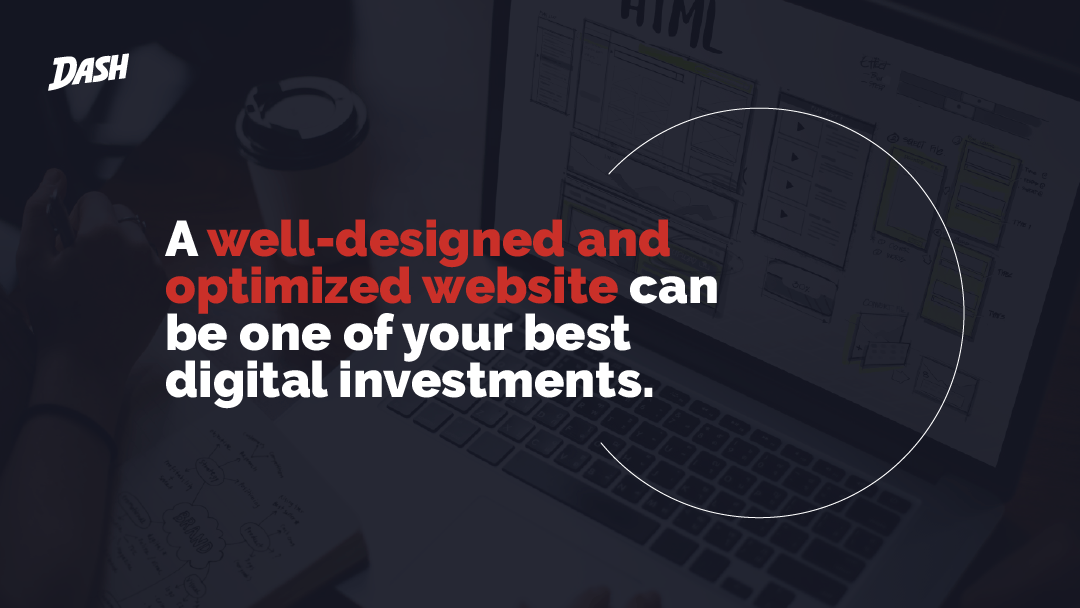 In this guide, we'll talk about the why and how of using your website as the center of your online marketing strategy. By the time you're through reading, it'll be crystal clear just how essential a website is to getting your value proposition in front of more of your ideal clients.
Why You Need a Website Marketing Strategy
New business relationships start online. If your website fails to immediately form a connection, 9 out of 10 buyers will rule you out before ever speaking with you. For the last decade, researchers have been telling marketers they have about .05 seconds to make an impression with a website. This extreme level of snap-judgment on the part of potential clients makes developing a website marketing strategy critical to not only enticing people to stay on your site but also in getting them to it in the first place.
A great marketing website forms the foundation for many of the marketing tactics that successful firms use to reach more of their ideal clients. Some common website focused marketing tactics include search engine optimisation (SEO), blogging, using promotions and content to build a marketing subscriber list, running webinars or live videos, and paid advertising in search results. As part of an overall online marketing strategy, the website marketing tactics you employ will aim to attract and convert more of your ideal clients while establishing your firm or practice as an innovator in your field.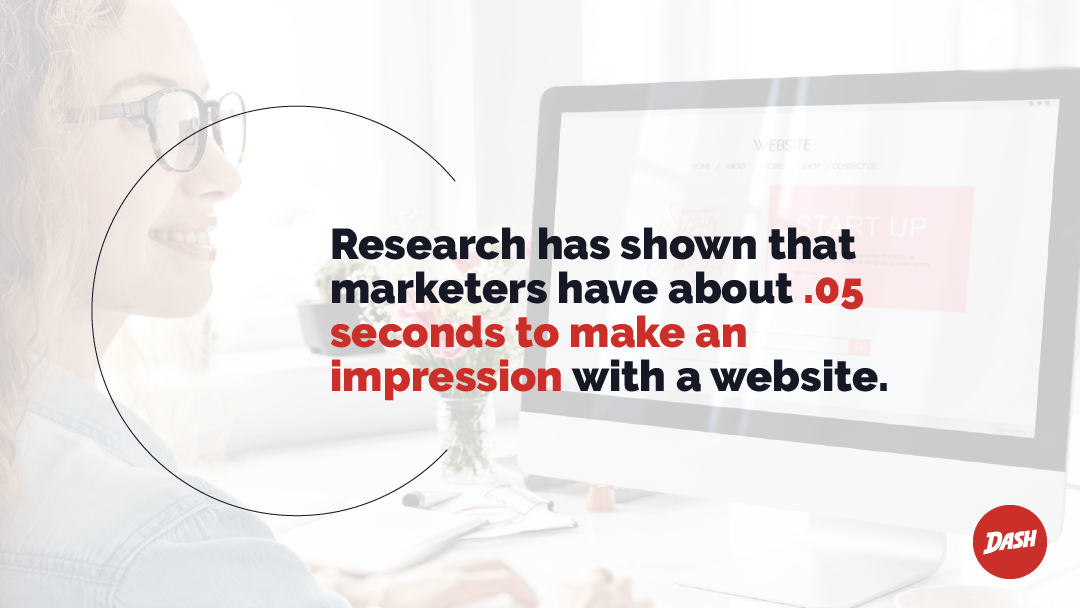 When website marketing fails to deliver, it's generally due to rushed or inadequate planning. For example, is your current your current website:
Designed to capture new leads for your sales team, or just a glorified Yellow Pages listing?
Built around generic content that makes it impossible for you to stand out against your competitors?
Run Ads that cost money but don't seem to get you new leads?
A testament to what sets your organisation apart from your competitors?
One that measurably helps you to close more deals?
Just as all roads once led to Rome, all online marketing leads clients to your website. The right set of tactics will help you create easy to travel roads to a great website that converts visitors into clients when they get there. Here's a rundown of some of the digital marketing tactics that you'll want to consider.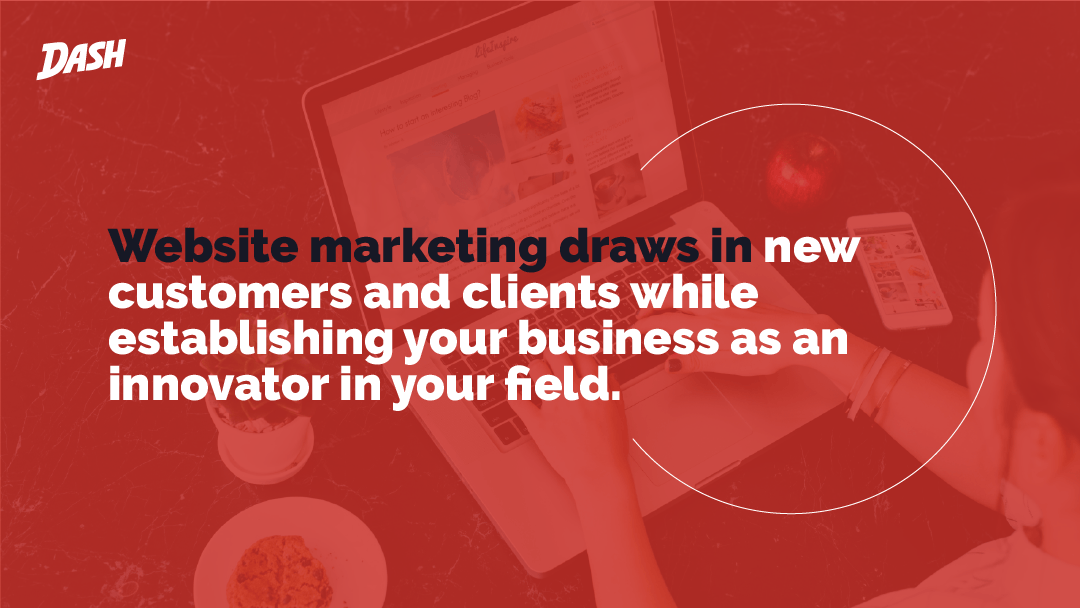 Tactics to Leverage Your Website and Achieve Your Digital Marketing Goals
It might come as a surprise, but a digital marketing strategy isn't just about selling your services. Closing more clients is the end goal, of course, but it's also a combination of technical, emotional, and practical considerations. Each of the following tactics is designed to help you reach the widest audience possible to market your services to. Some, like SEO, are more technical. Others, like visuals, are psychologically driven. What they all have in common is helping your website become the driving force behind your online marketing success.
Tactic 1: Use SEO to Improve Organic Ranking
Keyword research based on your defined marketing goals lets you:
Know where you stand compared to the competition.
Develop a strategy for driving more traffic.
What keywords should you focus on? Strong long tail keywords and keywords with low competition and a high monthly search volume are the way to go for the best ROI. The aim is to put your site at the top of search engine results pages (SERPs).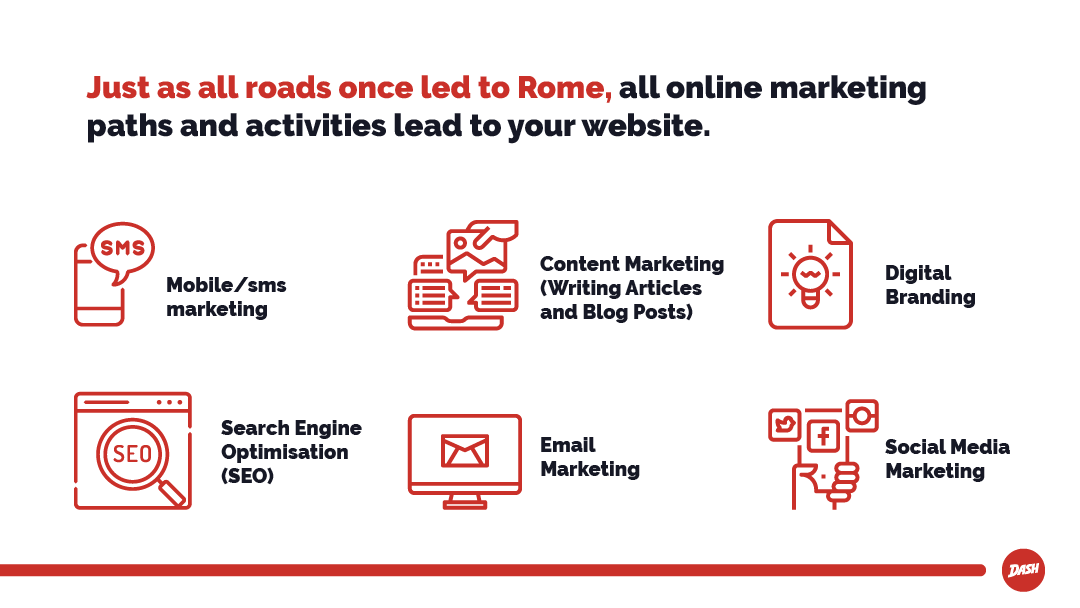 Other SEO considerations include:
Link building. The more backlinks a web page or blog post has, the more weight Google's PageRank algorithm gives it. Search engines look at these inbound links as "votes" for a specific page. Pages with a high number of votes tend to have high organic search engine results. Establishing affiliate partnerships or working relationships with credible sources is one way to get more quality backlinks.
Technical SEO. It takes more than keywords and links to capture more organic searches. You also need to address tech issues like crawling, indexing, rendering, and website architecture. A website audit can help mitigate any technical problems standing in the way of meeting search engine requirements.
SEO-rich content. Yes, content is still king, queen, master, or commander. Many experts believe content is even more important than traditional keyword-based SEO. That doesn't mean keywords and keyword research aren't still essential, but having a website populated with high-quality content makes it that much more SEO-viable.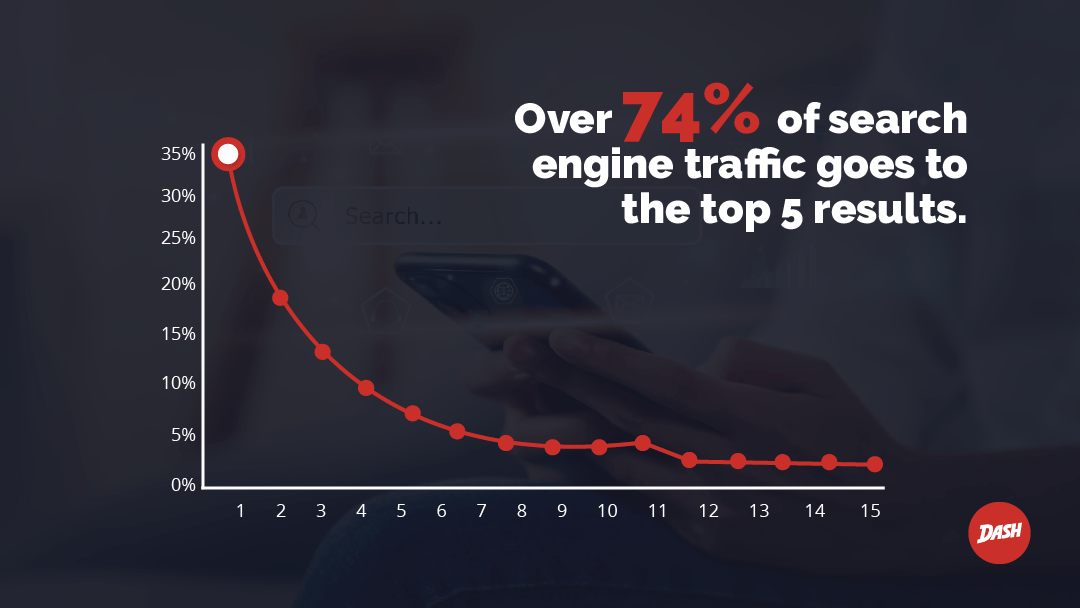 With most search engine traffic going to the top 5 results, an SEO-focused website helps you appear in one of the top positions, resulting in more visits to your website.
Tactic 2: Better Visuals Equal Higher Engagement
Though good content can bring visitors to your site, it's often not enough to make them stay. Humans are visual creatures, and they love to be engaged and entertained. The more visually appealing you make your website, the more effective a marketing tool it will be. Plus, people tend to remember about 10% of information without visuals compared to 65% with them.
Videos make up about 80% of consumer Internet traffic, and videos on landing pages are estimated to increase conversion by over 85%. Clearly, videos are a great way to engage visitors to your site, but there's a lot more that goes into visual marketing.
Along with more obvious techniques like photos and infographics, you can inject visuals into your website's page layouts. You might use grids of content, page headers, banners, and animated graphs to add visual interest.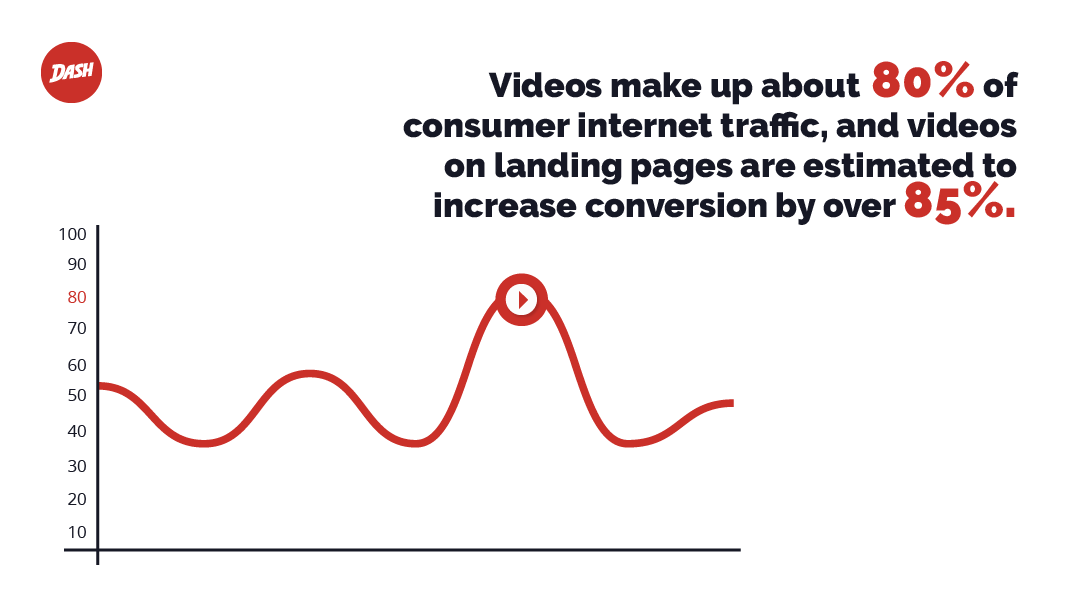 Site architecture also falls in the realm of visual appeal. Your site should have straightforward navigation, a well-organised main menu, and easy-to-find "Contact Us" links. Organise blog posts and case studies into distinct categories. The goal is to make it as simple as possible for site visitors to quickly find what they need.
Updating your site by adding images, videos, and other visual elements improves the user experience, signals credibility, and can be your ticket to increasing conversion rates.
Tactic 3: Update Your Website's Content
Along with improving security, regularly maintaining your website's content increases traffic and helps your online marketing strategy. Updating your site's content increases conversion rates, drives brand trust, and improves your SEO effectiveness.
From simple steps like ensuring contact information is correct to updating FAQs and blog posts, you validate your site is one your customers and clients can depend on as an accurate and useful resource.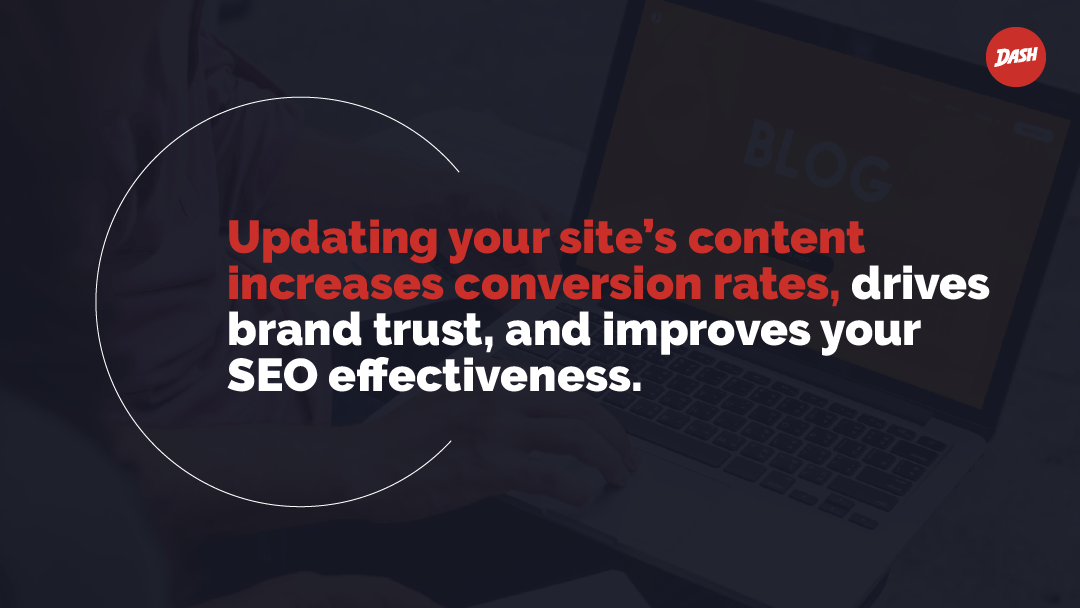 To start, make sure the basics, such as your phone number and other contact information, events, company news, and pricing are also up-to-date. Outdated info hurts both you and your visitors, so make sure you stay on top of it any time a change occurs.
New content can include:
Marketing videos
Recent client testimonials and case studies
Team member updates
Events like webinars and courses
When brainstorming ideas for new content, look at what your competitors are or aren't doing. For instance, can you fill a void by answering questions about your field they aren't addressing?
It's also a good idea to refresh old content, including services provided pages, blog posts, and white papers. If you have pieces of content with overlapping topics, consider combining them into an eBook or other downloadable offer. As a bonus, updating old content gets Google to crawl your site more frequently without you having to publish more often.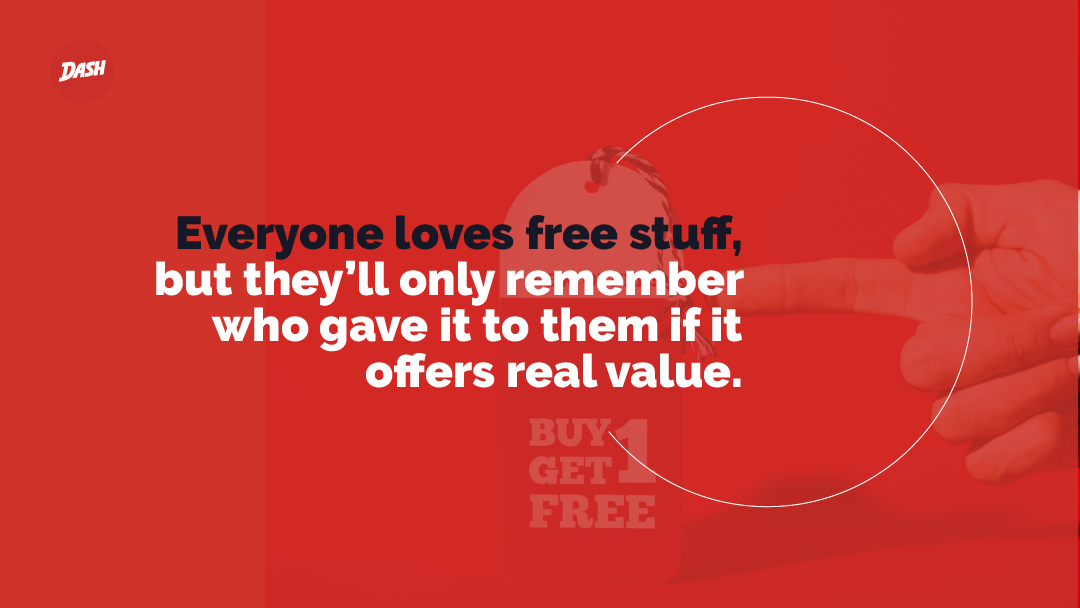 Updating content is a relatively easy way to improve the user experience and SEO of your website. It keeps you fresh, gives you a ranking boost, and increases traffic. What's not to love?
Tactic 4: Offer Value to Your Visitors
Offering free eBooks, white papers, tutorials, and guides in exchange for customer contact information is a proven online marketing technique that translates into higher conversion rates. Everyone loves free stuff, but they'll only remember who gave it to them if it offers real value. You can increase conversion even more by personalising your offers. Here's one strategy example for customizing offers: If someone visits and interacts with a topic-specific landing page on your site, you can then offer them a free resource that dives deeper into that topic.
Tactic 6: Introduce More Effective Calls-to-Action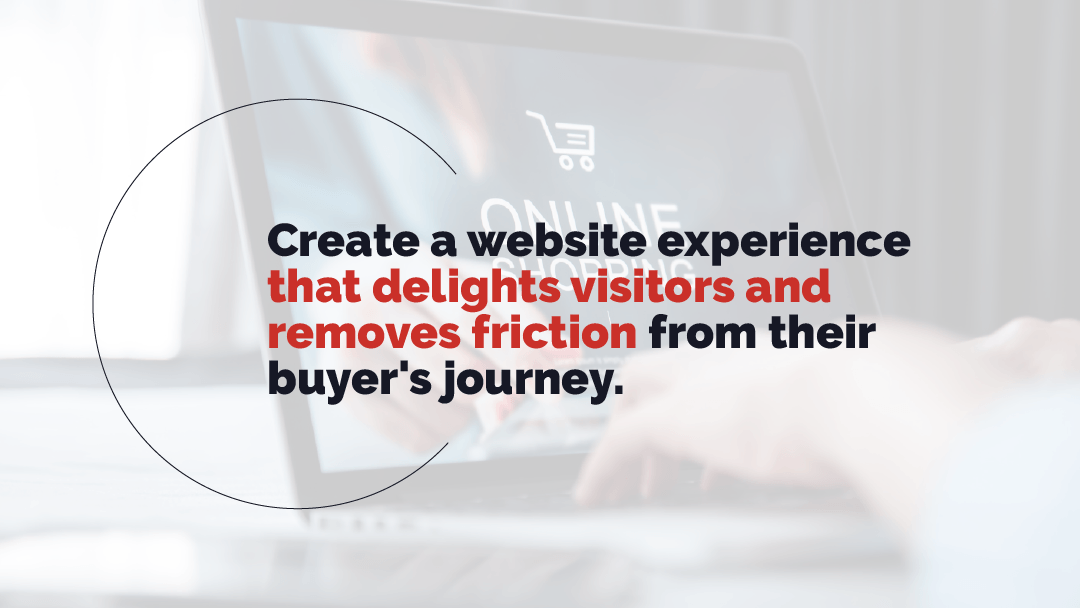 Make it super simple for visitors to act as you'd like them to. One or two clicks is all it should take. Emphasise CTAs by bolding them, using different coloured buttons, or putting them in call-out boxes. There are plenty of ways to make your CTAs stand out. Action-oriented phrases like "start here," "register now," or "book your appointment" are much more helpful and effective than "click here."
CTAs should be positioned in key areas to drive conversions. One or more should be placed "above the scroll" so readers don't miss out on your offer.
Tactic 7: Make Sure Your Website's Brand Consistent
It's the little things that can keep a visitor on your site. Your organisation's website is its primary online marketing tool, so it's essential to use it to build familiarity with your brand.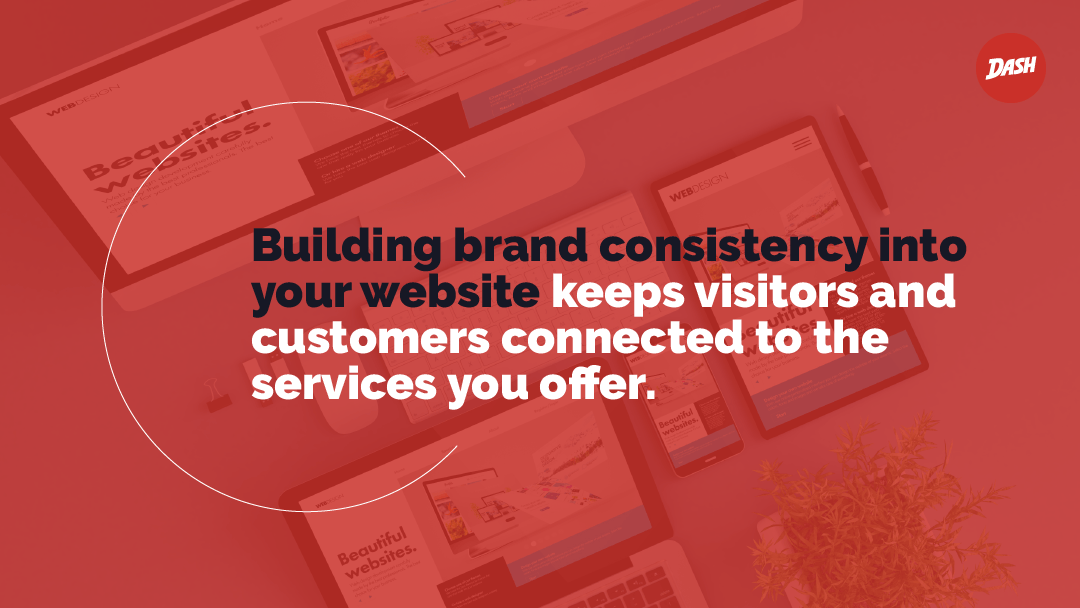 Put your logo in your site's header and include it on every page.
Make sure your site has a unifying colour scheme that carries over into your other marketing channels like social media sites and emails.
Building brand consistency into your website keeps visitors and customers connected to the services you offer. It projects authenticity and helps you gain industry recognition.
Tactic 8: Integrate Social Media and Email Marketing Strategies
As mentioned above, all paths lead to your website. So, while your digital strategy includes tactics like paid advertising, social media marketing, and email campaigns, your website is where you want people to end up.
Every online marketing campaign you launch should link back to your site. For instance, if you put out a weekly or monthly newsletter, keep the email brief and include links in it that take people to your site where they can read the rest—ditto for social posts.
Integrating email marketing and social media strategies increases your website's marketing power and takes your digital marketing efforts to the next level.
Tactic 9: Make Your Website Mobile-Friendly
In late 2016, mobile website views surpassed desktop views for the first time and there's been no looking back. In fact, more than half of website traffic comes from mobile usage, and many people use their smartphones as their sole device. If your organisation's website isn't mobile-optimised, you could be missing out in more ways than one. Google penalizes sites for not being responsive, and phone-centric customers who can't easily navigate your site will move on to one they can.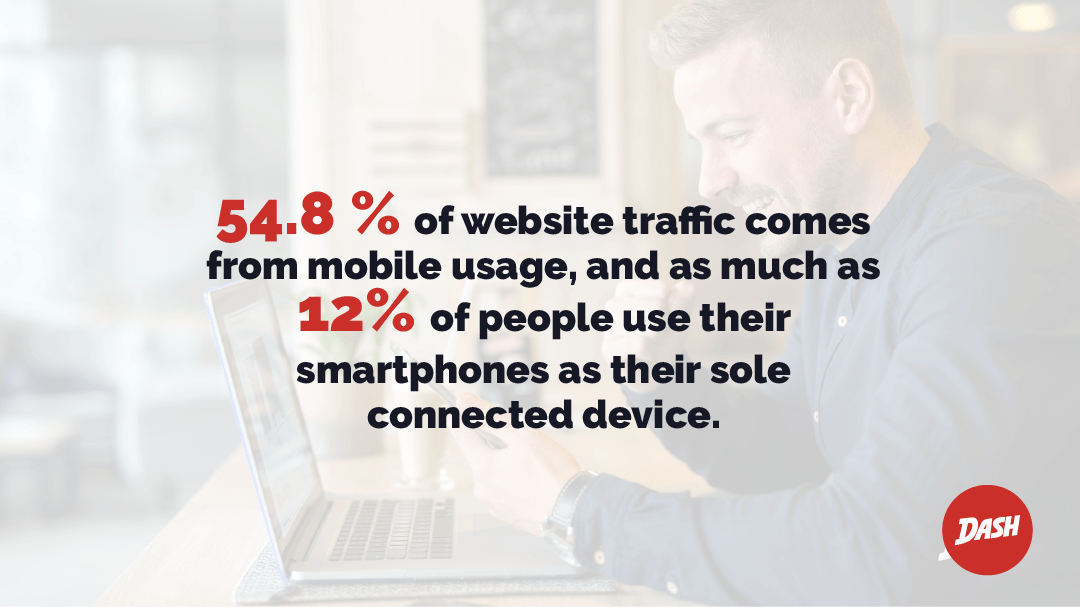 We live in a mobile world. If you want to meet your potential customers where they are, your website must do the same.
Frequently Asked Questions About Website Marketing Strategies
What is the most effective digital marketing tactic?
There are many digital marketing tactics, including social media marketing, content marketing, and paid advertising. To get the best results, multiple tactics should be used together as part of a larger strategy that aligns with the goals of both your business and the goals of your clients.
Why do you need to have a website marketing strategy?
Website marketing is a must for professional service organisations who want to survive in a highly competitive online market. A website marketing strategy is part of your overall digital marketing strategy. It's important to have a clear picture of all your online marketing channels, and how they're working together to grow your business.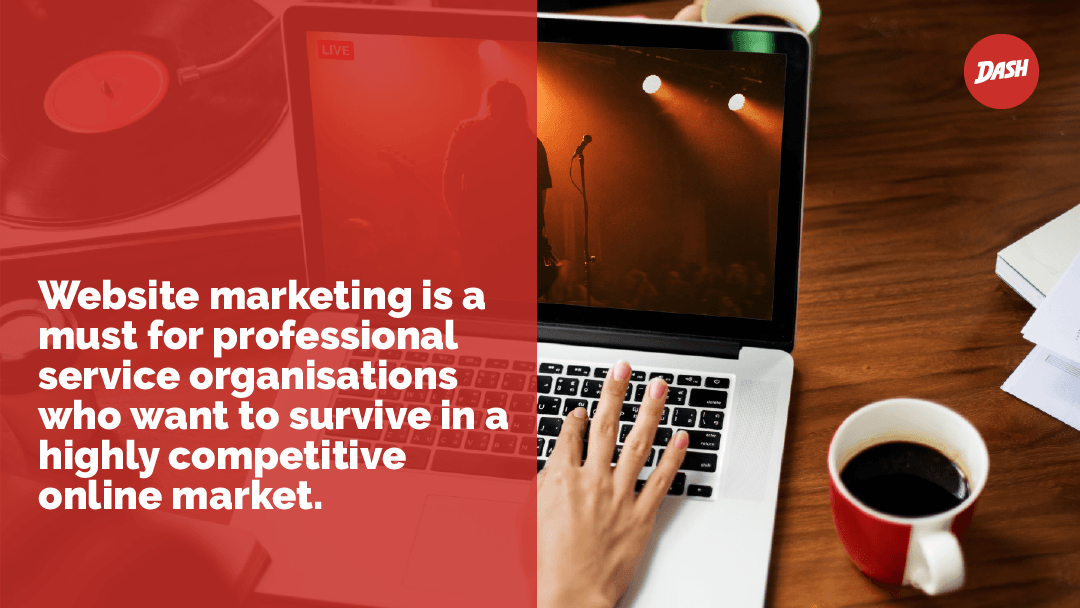 How does my organisation's website fit into our marketing strategy?
Your website is often your audience's first exposure to your business in a setting that you are in control of. They may hear of you through social media, word-of-mouth, or a search result, but ultimately most people will explore your organisation's website before scheduling an in-person consultation. If your website fails to connect with those visitors, 90% of potential clients will rule you out before ever speaking with you.
Website Strategy and Success
The growth of any professional services organisation hinges on it's marketing strategy. As the central platform of your entire digital strategy, your website is where visitors come to learn about who you are, what you offer, and how you can help them solve their problem in a way other organisations cannot. That makes it crucial to make website marketing the canter of all your digital marketing efforts. To learn more about how a solid website marketing strategy can help you become the first choice in your market, schedule a call with us today.