Harness digital to grow your business
We help good companies master digital to connect with more clients and become the first choice in their market.
You don't trust us yet, that's okay
Really, that's why you're here. Everything you've seen or read sounds good – but you need to get to know us a little better.
Let's start by introducing some of our clients.
Professional services, B2B services and organisations that compete on their difference and expertise – not the commodity they sell.
Working with Dash is risk free
Marketing with a guarantee.
To ensure your investment, we guarantee everything we do. If you can't see the value in our strategy then we will refund the fee. If we set measurable goals for your website, marketing platform and execution and miss – we'll work for free until they're achieved. Unheard of in marketing? Sure, but here's the thing – guaranteeing a result creates clarity and focus (for both you and us). We don't promise something we can't achieve, and work damn hard to make sure we achieve what we promise.
If your expectations don't match what we can deliver, then we are not a good fit and shouldn't work together. Best we find that out sooner rather than later.
Simple as that.
Ready for growth? Let's plan it together.
Only good companies should lead their market
The internet has levelled the playing field. Buyers are in control and have more options and information at their finger tips than ever before.
But, there's a problem...
Any Tom, Dick, or Harry can hang out their digital shingle and lure the attention of unsuspecting clients. And, to the market, they look exactly the same as you.
Today, buyers are researching their issues, searching for solutions, and vetting companies – online. They have more choice than ever before, and the highest risk of making the wrong decision.
Like you, we hate seeing a client choose an inferior competitor – one that only ends up hurting both them and your industry. We believe good companies have an obligation to stand out, connect with more clients, and position themselves as first choice in the market.
Why? Because good clients deserve good companies – help them choose yours.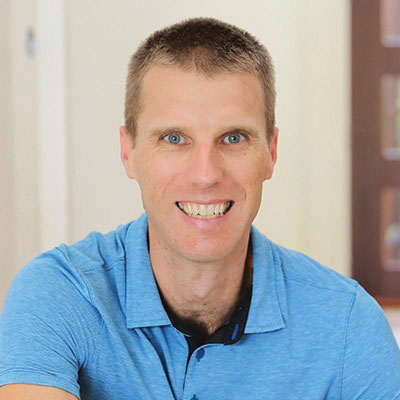 "These guys are my secret weapon for growing my business. More than web developers, they are business developers!"
We can only be effective if you have a good reputation, truly help your clients, and are prepared for growth.
Old school values meets new school marketing
Every day we help our clients harness digital, but our values and priorities are hardly 'new age'.
Be driven and good
Do what's right, even when that's not easy. Champion for the best - fight for it if you have to - and be dependable to your team, clients and people who use what we make.
Be helpful
The Golden Rule. What goes around comes around. We value our expertise, but don't hoard it exclusively for the highest bidder. We contribute, share ideas, and aim to lead with value first.
Be clear
About expectations, about what we can and cannot do, shatter misconceptions and remove the "hype". Speak plainly, ensure understanding, and commit to honesty and transparancy.
Be interested
Continuously learn, share and teach what you know. Believe you can be better and try and test new ideas. Show genuine passion for what you do, or do everyone a favour and stop doing it.
We're not sitting in an office from 9 – 5, Monday to Friday. Our team is distributed across Australia and the United States, working together to achieve results for our clients. Flexible hours, lifestyle freedom, and processes designed around performance and outcomes (rather than hours) mean we attract top talent wherever they may be.
We strive to deliver excellence in client experience. In working with us you can expect:
Shay McAuley, IT Projects Manager for St John Ambulance Australia
Schedule a Free Planning Session
Take the first step to becoming first choice in your market. Start with a Planning Session with a Dash Digital Strategist. We'll get to the root of your biggest digital marketing challenges, provide valuable insights, and determine whether we're a good fit to help your business.
6 Website Strategies to Drive New Business
In this video training we'll teach you how to improve your company website to drive new business relationships and connect with more clients.