If there was ever a recipe for ranking well on search engines, the main ingredient would be producing great content. After all, how far will optimizing your website get you if you don't have content that's useful?
Just take a good look at some of the best websites you've seen. They may not be strikingly similar but they definitely have one thing in common–content that's both unique and relevant.
Now here's a secret; producing creative content is not as tedious as it sounds. With the right discovery process (and attitude), you can pretty much write anything.
In this digital content guide, we'll take a close look at how keywords can shape the very direction of your content and leave you with a piece of writing that you'll truly be proud of.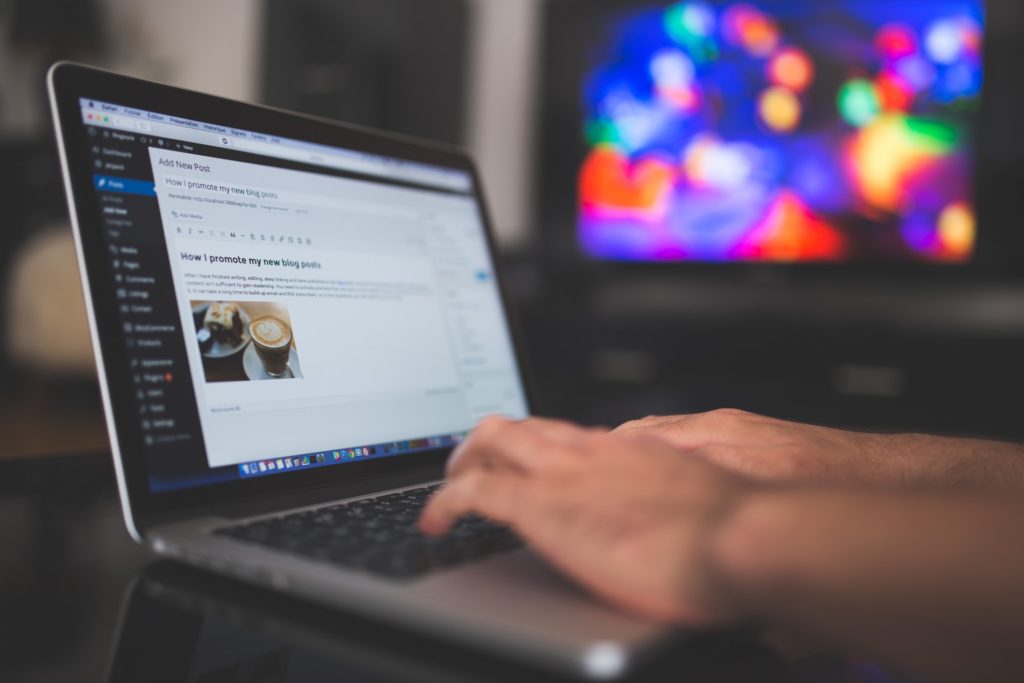 The Evolution of Keywords in SEO
There was a time you could get away with stuffing keywords all over your web page and still make it to the top of Google's search rankings. Later, SEO writers would use the Yoast focus keyword feature, make sure the lights were green and content would make it to the top 3.
Today, things are very different.
Search engines prioritize content that creates value for users. The trick lies in writing about topics that people are looking for. And keyword discovery is exactly what you need to get there.
In a nutshell, keyword research can help you to:
Understand what your clients are looking for
Find relevant topics of interest
Create a content structure
Reach potential clients and customers
Getting Started with Keyword Research
Your first step in creative content production should be creating a list of keywords.
Keyword research helps you analyze what your clients are looking for and choose the best keywords to get the job done. These can be anywhere from simple words to longer phrases and sometimes even sentences.
If you aren't particularly confident about looking for keywords yourself, don't fret. There are a number of services dedicated to keyword research that will sort you out.
Regardless of how you go about it, here's what your research should include.
Keyword Intent
By now you probably know that search engines love client-focused content. So it makes sense that your research should begin here.
Apart from discovering what your clients need, dig a little deeper to find out why they're looking for it and which keywords they use to find it.
For instance, if someone searches for "vehicle relocation", the intent is vague. Maybe they are just doing research, or maybe they are ready to buy. Compare that to "vehicle relocation quote" and it's clear that they are much closer to making a decision.
Matching your content to their intent will help to grab the reader's attention and keep them on your site.
Brainstorm on Relevant Topics
Using the information you've gathered, think long and hard about the many topics you can discuss. You don't have to stick to every one of them– the idea is to put yourself in the reader's shoes.
What sort of content would you want them to see when they search for your business? By the time you're done sifting through your list, you should be left with ideas that are relevant and interesting.
Short vs Long-tail Keywords
The next step is identifying the keywords that are going to make their way to your content. Seed keywords are short and don't give you much information. Long-tail keywords, on the other hand, are longer and more descriptive.
Which one does your website need? Ideally both. While long-tail keywords are more specific, mobile users will tend to use shorter keywords since it's easier to type. Using a good mix of the two will let you seamlessly fit your keywords in without a struggle.
Creating the Perfect Structure
Now that you have all your keywords, it's time to put them to good use. And it all begins with structuring your content.
Anyone who knows how to write website content takes their time to create a layout–it's one of those things you just can't skip. A clear structure improves the readability of your post, making it easier to grasp. You may have written something incredibly interesting but if it isn't easy to read, your readers won't stick around.
Luckily, none of this is rocket science. With a clear content structure in place, you'll have most of your work cut out for you.
Introduction
First impressions are certainly last impressions when it comes to online content. You only get a few seconds to draw your reader in before they decide to either keep scrolling or hit the "back" button.
Having a solid introduction that's clear, concise and informative is what you should be aiming for. If you're new to blog writing, I've written an article on how to write blog posts that runs you through this part of the process.
Readability aside, a successful introduction should:
Have a strong opening line
Remind the reader what they're looking for
Tell your reader what the rest of the article is about
Body
This is where most of your matter will come in and things can get a little boring if you don't break down your content. For starters, stick to writing small paragraphs. They're more comfortable to read and allow readers to focus on one idea at a time.
There are a couple of things to tick off your list when you're writing for this section of your article:
Use headings to keep things organized
Avoid writing long drawn-out sentences
Provide reference and citations
Use your keywords naturally throughout the article
Use lists
At the end of the day, you're looking to build a great experience for the clients that visit your website. By organizing your content it becomes easier for them to find what they're looking for.
Summary/Conclusion
It would be really annoying to read a whole page of content only to realize it ends abruptly. It leaves the reader hanging and almost uncertain about what they've read, even if it was a compelling piece of content.
To wrap things up, write a brief conclusion that summarizes what your post was about. It reminds your reader "this is what you were looking for" and gives them a sense of closure with regard to your content.
You can then follow it up with a call to action. Chances are, if they enjoyed your content, they'll be more than happy to leave you a comment or check out your products or services.
The Truth About Website Content
If there's only one thing you take away from this article, let it be this–simplicity goes a long way in writing effective content. Readers just want to find what they're looking for and couldn't care less about fancy words and sentence structures.
As long as your digital content strategy includes a keyword discovery process and a content structure that's sound, you should have no problem getting your points across. All going well, you may just end up writing a post that makes number one in Google.
Need help with incorporating content into your digital marketing strategy? The Dash Marketing team is here to help you.