Differentiation, segmentation, messaging, branding, and positioning. All terrific long-term marketing strategies for professional service organizations. And all are part of a comprehensive road map in meeting your business goals. How they differ and how they're used can be confusing. Still, one thing's for sure: your competitive positioning strategy is the single most important strategy you need to address if you're looking for lasting sustainable growth.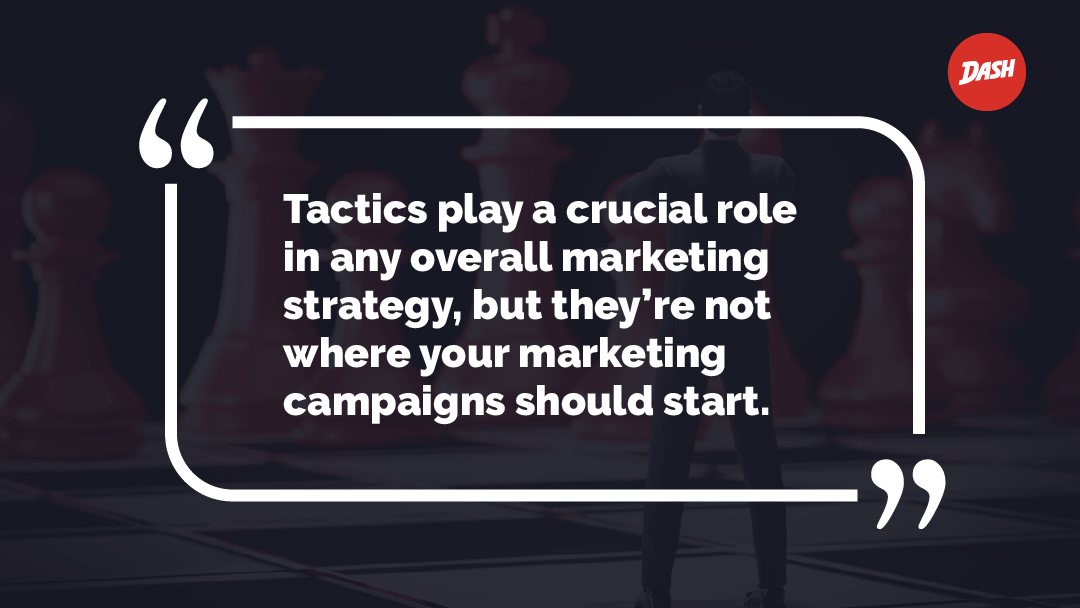 Before we dive into the ins and outs of competitive positioning, let's talk for a minute about why it's important to not equate a positioning strategy with marketing tactics like mobile, social, big data, and the like. To be sure, these tactics play a crucial role in any overall marketing strategy, but they're not where your marketing campaigns should start. As we discussed in our post on developing a positioning strategy, it all begins with a plan based on differentiating yourself from your competitors.
What is Competitive Positioning?
The primary determining factor of future profits, competitive positioning is your professional business' ability to keep the competition at bay.
Are you frustrated your firm isn't gaining the traction you'd like it to in the marketplace? Why is it that even though your competitors' services may be inferior to yours, they seem to be getting more of the market share? Shouldn't your superior expertise be the solution clients choose? Unfortunately, you may have better solutions than those of your competitors, but the market might not perceive the same value in what you offer.
From an intellectual point of view, it makes sense customers would choose the company that offers the best professional services. In fact, it's typically the companies who better market themselves who win the battle for customers. Luckily, you can push back on this reality by building a competitive positioning strategy that helps you gain more traction, leads, and conversions in your market niche.
In a nutshell, competitive positioning is about your relative place in your market space, but let's dig in a little deeper.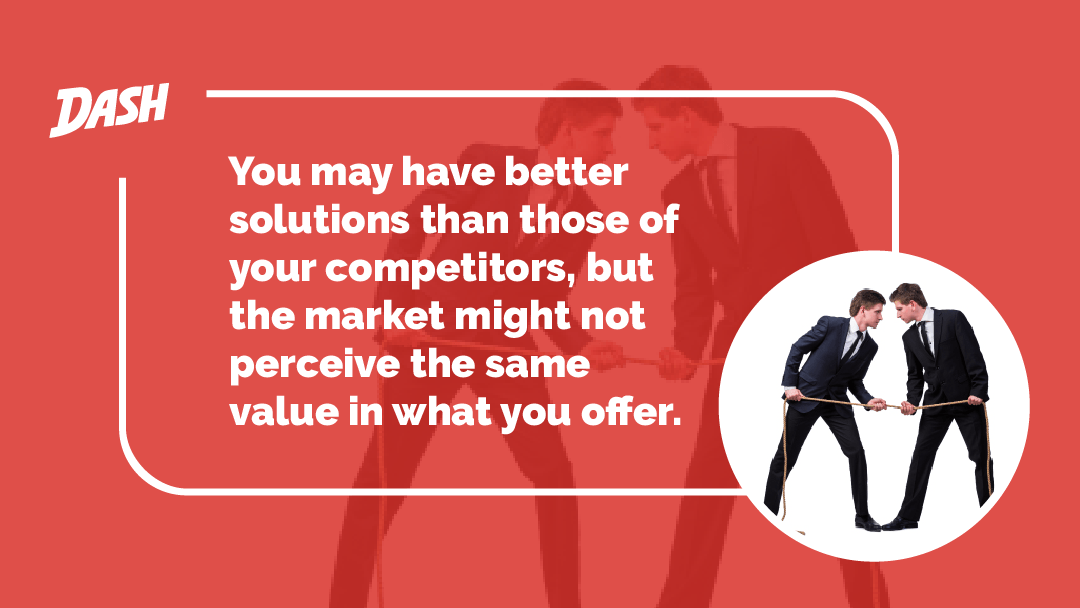 What is a Company's Competitive Position?
If you're familiar with motorsport racing, you've heard commentators talk about the positioning of the cars. When they talk about the vehicle in "the first position," what they mean is that relative to the other cars in the race, that space (or position) is the first one in the first row and closest to the rail. It doesn't mean the car is necessarily the best one in the race.
Put in practical business terms, positioning isn't about making a claim concerning the quality of your services or even if your services are better than those offered by others in your sector. Instead, positioning states your offer stands in a certain position within your market relative to your competitors. Make sense?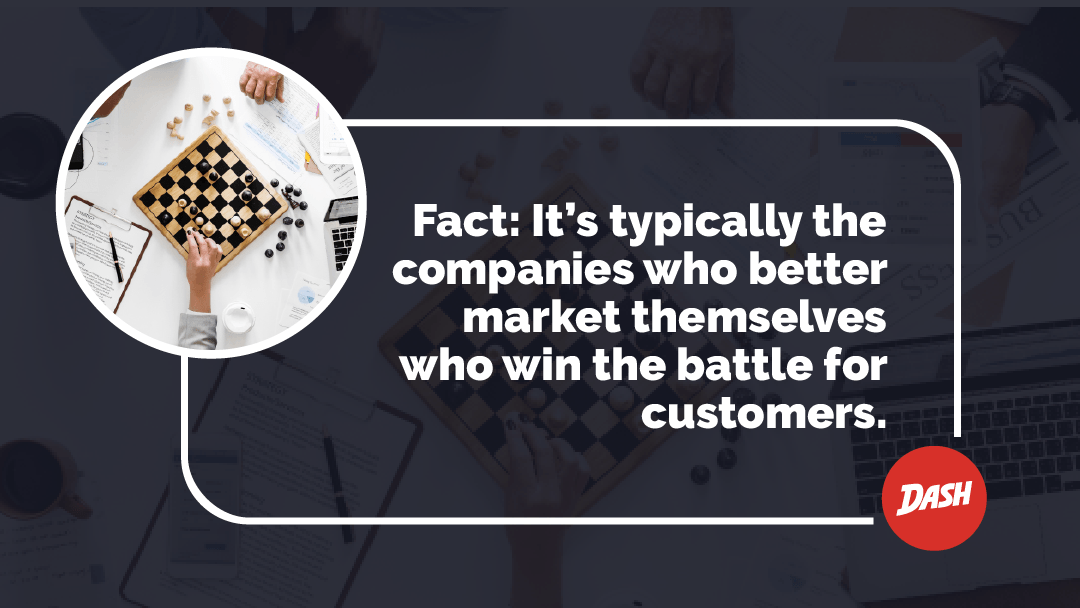 Let's look at it through the lens of our proverbial accounting firm. When starting to plan a differentiation strategy, you'll quickly realize there are many other accountants and CPAs who focus on similar services like business accounting, wealth management, and estate planning. If you happen to specialize in business accounting, you might market yourself as able to do any commercial work for any business. Marketing your firm that way, though, doesn't move the market towards your business since many other business accounting firms are doing the same kind of transactional work. To better position yourself, you've got to go a little deeper. Are you an expert in mergers and acquisitions? Do you offer financial controller services?
The more you can differentiate what you do, the more you can position yourself as someone vastly different from others in your field. You might take it even further by focusing more closely on businesses you really enjoy doing M&A services for. Your position in the market would then become a CPA who specializes in mergers and acquisitions for banks.
Of course, this doesn't mean you can't continue to do other accounting-related work such as taxes and wealth management. But choosing a position that separates you from your competitors is how, just like the first position car, you say, "this is the space we hold."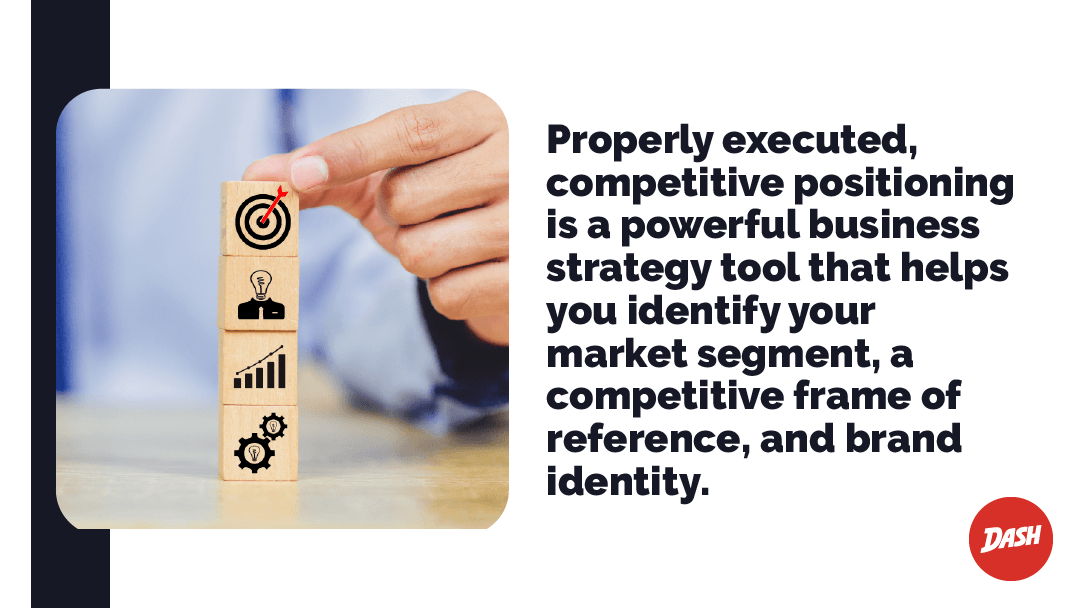 Why is Competitive Positioning Important?
The short answer is proper positioning improves your professional services firm's probability of success. Properly executed, competitive positioning is a powerful business strategy tool that helps you identify your market segment, a competitive frame of reference, and brand identity. Positioning always comes before branding because if you aren't clear on what you stand for and what clients can count on you for, no killer logo, eye-catching color palette, or cutting-edge font is going to convince people to use your services.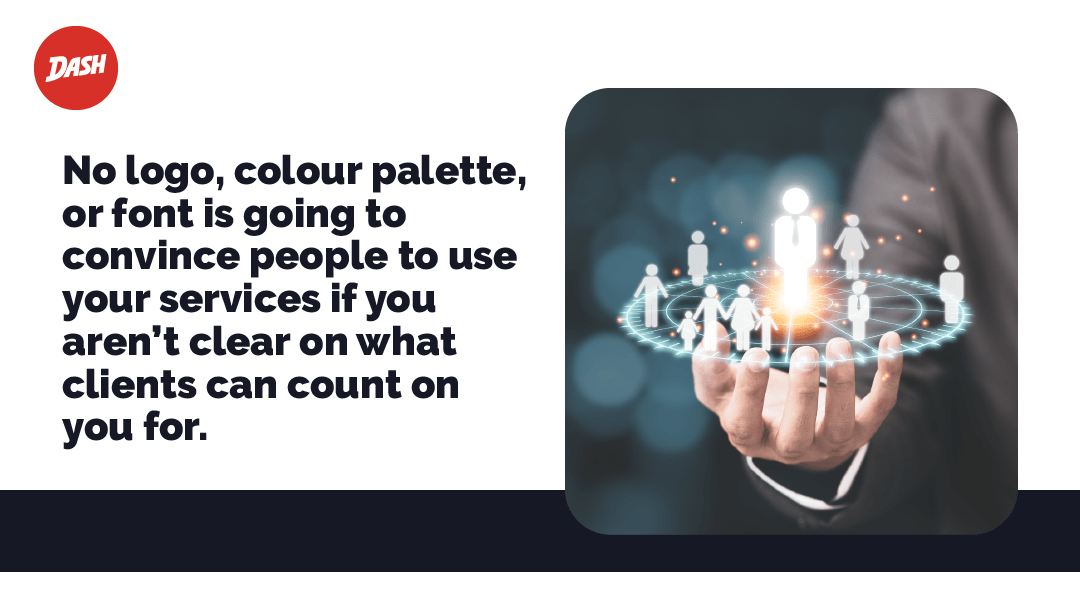 How do You Develop a Competitive Position?
There are four key components of your brand strategy that should be included in your competitive marketing position:
Your differentiation, or what separates you from the others.
A value proposition that answers the question "Why should I hire you?"
A brand promise that tells clients what they can expect to receive every time they interact with your professional services company.
A singularity concept that lets people know one thing you offer that is a point of market distinction.
Competitive positions can be anything from the level of customer service offered to customization and performance terms.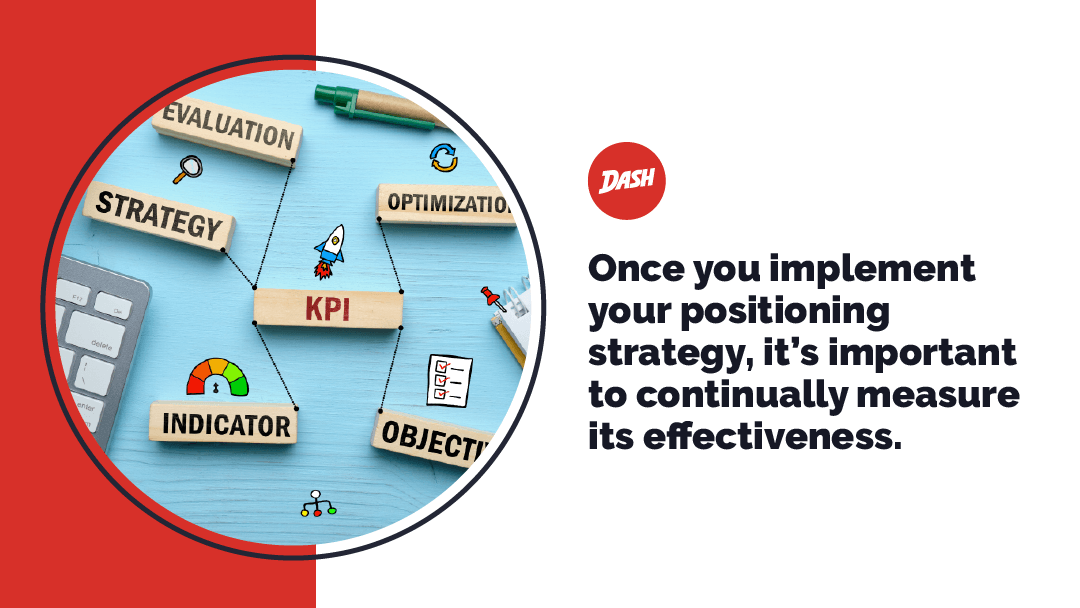 To position your business on the market, you have to go far beyond price, though you might want to consider increasing your rates in a move known as "prestige pricing." Other approaches include:
Differentiating yourself through the use of innovative tools and techniques that offer clients exceptional value or singular benefits.
Forming partnerships with complementary professional services.
Gaining a more in-depth knowledge of your customers through research, data analysis, and other information sources such as surveys.
Creating a company culture that attracts the best and brightest talent.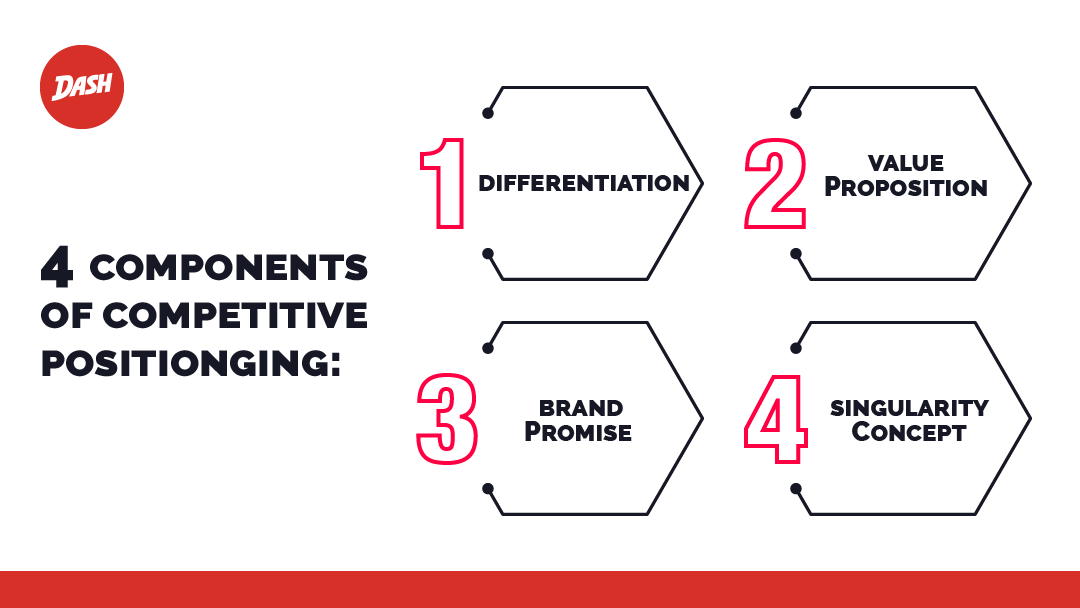 What is Brand Identity in Business?
The primary purpose of branding is to help your professional services business stand out. Branding your business means sharing its brand values with customers and creating trusting relationships with them.
A brand identity includes all the components related to your services and company, such as its logo, tone, tagline, font. It differs from a brand image in that it's how you want your target audience to perceive your company. Brand image is the perception people have of your services. While the terms logo and brand are often used interchangeably, a logo is really a symbol of your business and one small step in developing a strong brand identity.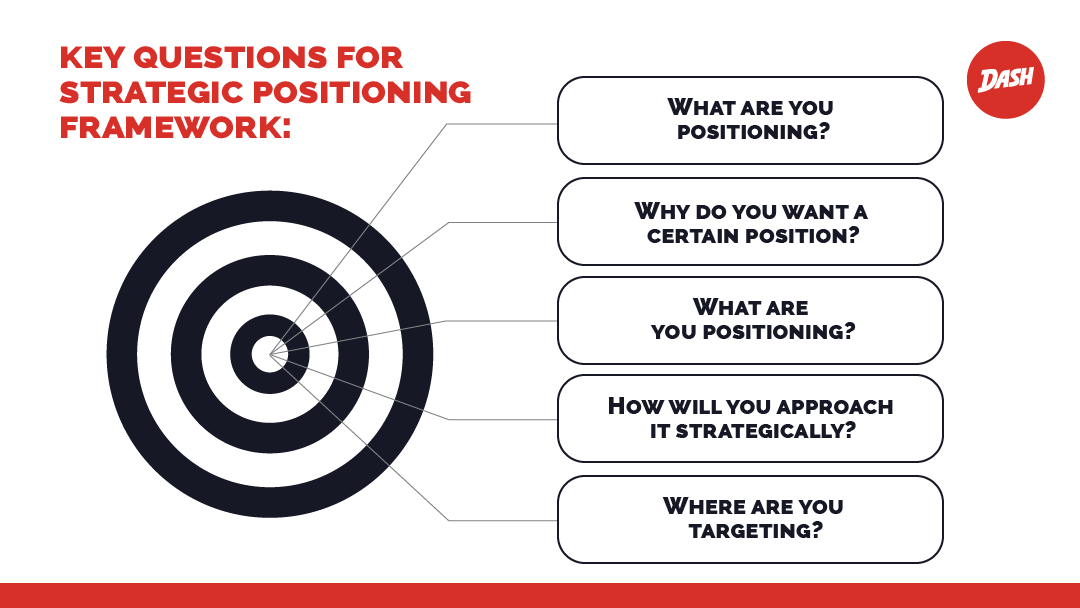 The 6 Brand Elements
There are six essential elements of brand identity:
A logo that uses a distinct text and or image that makes your company immediately recognizable. Many businesses today are moving to clean, modern wordmarks without graphical elements. Good examples include FedEx, Coca Cola, and CNN. Auditing, tax, and advisory leader Price Waterhouse Cooper's logo evolution is a great illustration of how to make the move to a wordmark while retaining a graphic image. So, too, is LinkedIn's.
It seems a simple detail, but a consistent font must be used across all media and in all marketing materials.
A consistent style, particularly with images. For instance, you might want to use well-lit stylistic photos and graphics. Or maybe you prefer line art or illustrations. No matter which type of images you choose to go with, like your font, they should be consistent across online and print media.
Shape and form can have a huge impact on how people perceive your business. If your logo is square and sharp, people will respond differently to it than if it was round with soft edges.
Taglines help people easily identify your brand. Make it catchy enough and people will immediately think of your company when they hear it. Major brands that have successfully pulled this off include Nike ("Just Do It"), Coca-Cola ("open happiness"), and Allstate ("You're in good hands").
Other visual elements that help to strengthen your brand identity such as Louis Vuitton's flower pattern or Coca Cola's iconic ribbon.
Brand Positioning Objectives
How can your professional services firm choose and communicate a winning brand position? Key objectives include:
Relevance. A top priority, it's essential to your target audience finding your brand appealing. Without relevance, it won't matter how differentiated or trustworthy your company is.
Differentiation. It's critical and, as mentioned, the key driver of positioning success. Your brand must be unique vs. your competitors.
Credibility . If you can't deliver on your pledge, the client is left with an empty brand promise.
Accessibility . Your services need to be made accessible to people in such a way that they immediately recognize them when they see your branding.
When developing your company's brand positioning strategy, it's critical to simultaneously deliver on these objectives to reach the widest target market. You may also find you need to rebrand your company in order to differentiate yourself.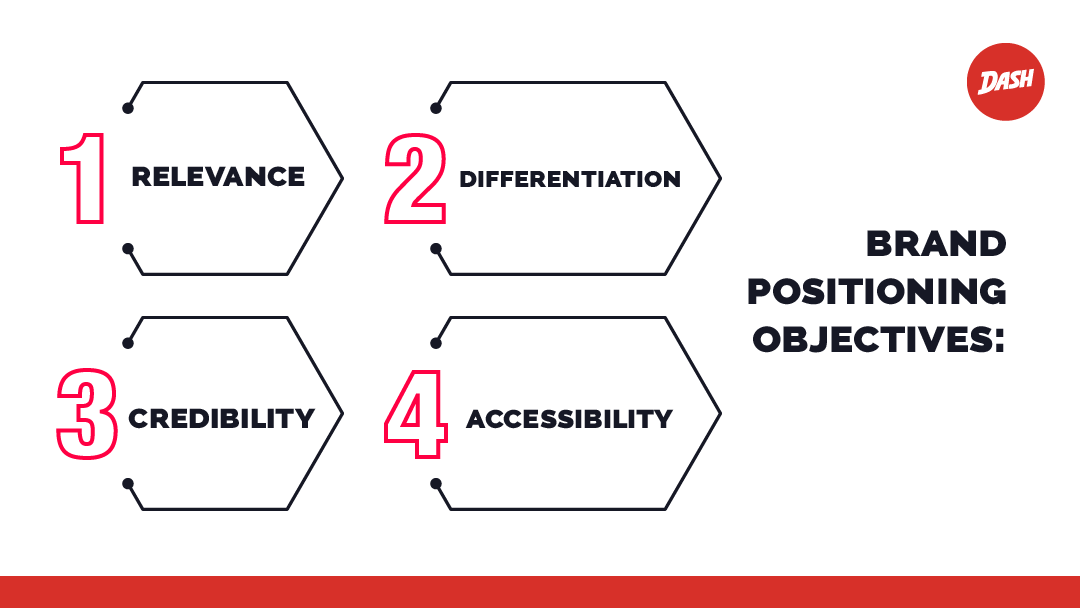 To define your brand position objectives, ask yourself these questions:
What's the current position of the service in the mind of your target market?
What position do you want to own in the marketplace?
Who must the service out-position?
How can you do this and reach the right target market?
There are four main types of brand positioning: normal positioning, re-positioning, over positioning, and under positioning. Companies also use different types of positioning strategies including value-based, quality-based, competitor-based, and benefit brand positioning.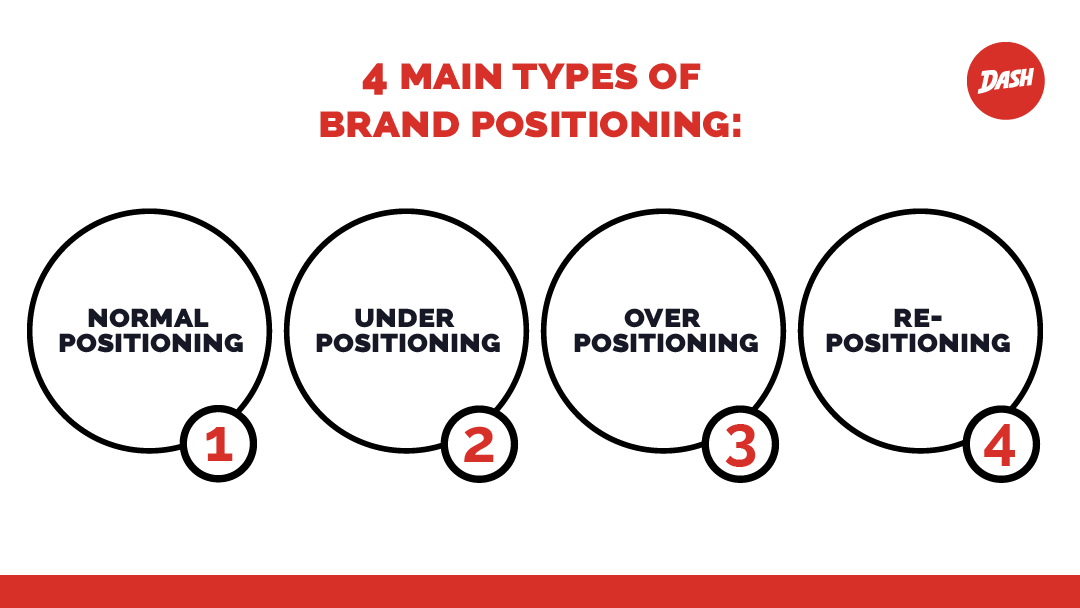 Here's how a strategic framework might look as you develop your brand positioning strategy:
Choose what to position in the branding process. For example, Apple is positioned as a product company, Virgin positions on people, and Nike positions itself as a confidence builder through providing the perfect shoe for every sport.
Understand why you want to position your brand. Along with differentiating your services from those of your competitors, you also want to gain recognition and high recall.
Where do you want to position your brand? Do you want to be seen as a local leader, or are you looking to go countrywide or even global with your services?
How do you want to position your brand (i.e., normal, re-positioning, over or under positioning)? You can also choose to position yourself in a niche that hasn't yet been taken over by any of your competitors.
Decide how you'll implement the positioning strategy. For instance, you might choose mainstream advertising avenues, direct marketing campaigns, PR, or a combination of marketing techniques.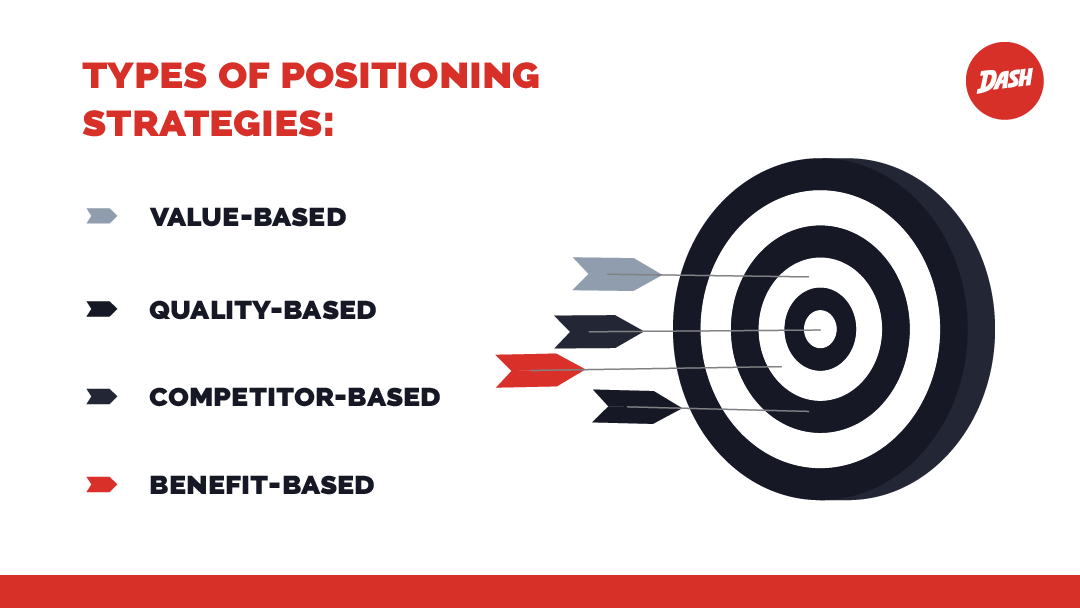 Once you implement your positioning strategy, it's important to continually measure its effectiveness. Tracking is typically done through data analysis. You can also use tools such as customer surveys and online polling. No matter which approach you choose, a successful positioning strategy is the one that leaves the desired impact on your target market. If they're able to recall your brand and immediately understand what you do, you've positioned yourself correctly.
Competitive Positioning to Gain an Advantage
Brand positioning is basically the process of setting your professional services business apart from your competitors in a way that builds preference for your brand amongst your target market. The goal is to associate your company with one or more specific ideas or types of services in the minds of people who might invest in your services.
We live in a time when every business must strive to gain an advantage in a hyper-competitive market. Unique brand positioning boosts your organizations visibility and its top-of-mind recall for potential leads and helps shut out the competition. A solid brand positioning strategy provides value to your prospects and ultimately persuades them to hire you.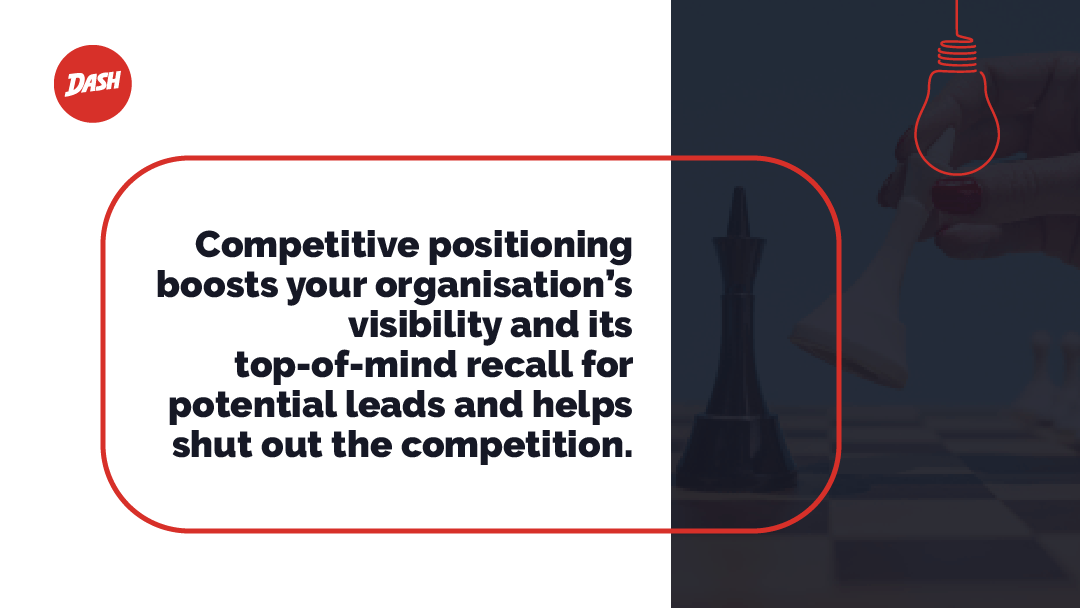 Even when faced with fierce competition, having a competitive position provides your business with greater opportunities for increased revenue. Most importantly, the stronger your competitive positioning, the greater your ability to hold a position of strength in the marketplace, no matter its level of competition.