Like most small business owners, you probably have heard of Search Engine Optimsation (SEO). You can use it to improve your website's rankings on major search engines like Google or Bing. However, what it is and how it works can be something of a mystery. If you'd like to learn more about SEO for small business and how Darwin small business can use it, keep reading.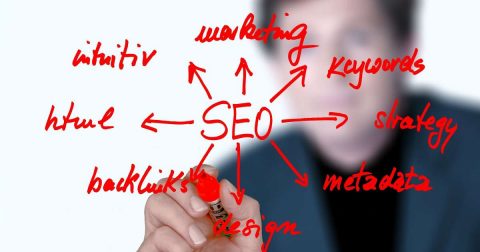 How Do Search Engines Work?
Imagine this scenario: You want to go skydiving in Darwin. You do a Google search for the phrase "skydiving Darwin," to find a Darwin-based skydiving business. Google looks through all the websites it has indexed and returns a list of websites it thinks you will find the most useful. Google reports there are over 200 factors they use to decide how they rank each website for any given search phrase.
To understand Google's ranking process even better, ask yourself these questions:
Will the content of your website appear valuable to someone searching for a specific phrase?
Do other websites link back to yours to suggest your website has valuable content?
So, if you search for "skydiving Darwin," Google will return a list of websites it believes contain valuable content for someone looking to go skydiving in Darwin. This is a search engine results page or SERP for short.
How Can a Small Business Improve Their Search Results?
There are two options for improving the search engine rankings of your website: Organically or through paid advertising. Whichever option you use, you first need to identify what search phrase(s) you want to target. For instance, if I happen to own a skydiving business in Darwin, I would want to rank high on the list for phrases such as "skydiving Darwin" and "skydive Darwin."
What is the Organic Option?
Organic search result listings on SERPs appear because they relate to the search terms, not because they are advertisements. This means by tweaking the content of your website, you can help Google figure out what it's all about and improve your rankings. This works especially well in local search results, such as using search phrases with the word "Darwin" in them, like "skydiving Darwin."
This is because the Darwin market is significantly smaller than the Sydney market, for example, which is much larger and has far more competition for the top spots on Google. For many Darwin industries, simply by having a well-built website, with well-crafted content, they can achieve a ranking on the first page of Google for their targeted search phrase.
On top of having great content, a small business website can improve their backlink profile. This is the number and quality of websites that have a link within their content that goes back to your website. In Google's eyes, this essentially counts as a "vote" for the popularity of your website. This improves your website's rankings.
What About Paid Advertising?
Every time you complete a search on Google, you'll see several advertising spots on the SERP displaying websites that have paid to be in a more prominent position. This paid advertising typically works on a "Cost Per Click" billing model. To illustrate this, here is an example:
There are three skydiving businesses in Darwin. They all want their website at the top of Google SERPs within the advertising space for search phrases relating to "skydiving Darwin." Each one nominates how much they are willing to spend for a click through to their website.
The first business bid $1, the second bid 80 cents, and the third bid 60 cents. When someone does a search for "skydiving Darwin," or another related skydiving Darwin search phrase, Google looks at who is bidding for the advertising space relating to that topic. It then displays the advertisers according to their bid.
In our example, that means if there were three advertising spots. the top one would go to the skydiving business who bid $1, with the other two underneath it. When the user clicks on that advertisement, Google will then charge the advertiser. It's important to note that just because the top bidder bid $1, it doesn't necessarily mean they will pay a dollar for each click. Because the second highest bidder bid 80 cents, it is likely the top advertiser will pay somewhere between 80 cents and $1 for each click.
Some Final Key Takeaways
You now have a good overview of how Google ranks websites. Using these tips, you can improve your Darwin small business search engine rankings. SEO is something most small businesses can benefit from and as the Darwin market grows, it will become increasingly important to continually drive traffic to your website.