As we reflect on the first 10 years of Dash, we're pleased to share some thoughts on the future of our company.
Over the past decade we've worked with over 100 business owners, consultants, and entrepreneurs to grow their business.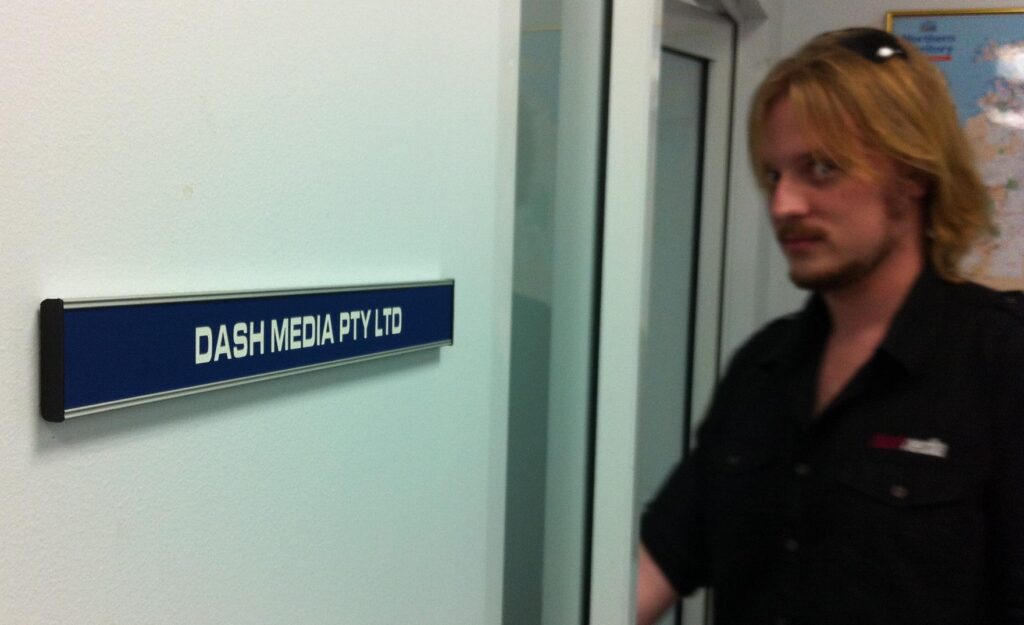 Dash has grown and changed over the last decade and so has our entire industry. We started out as primarily a web design studio and have grown into a strategy first agency who are experts at helping service businesses connect with the right clients, stand out against their competitors, and become the first choice in their market.
We're proud of the role we've played in the ongoing success of our clients over the past decade. We're not stopping here, the next 10 years will be bigger, brighter, and more ambitious as we take Dash to a whole new level.
Our new normal
2020 changed the way many businesses operate. For Dash, and many of our clients, 2020 accelerated a trend that we were already observing.
The shift to primarily working with clients remotely and doing in-person meetings only when necessary has been a game changer for Dash. We're pleased to provide the same process and experience to a client regardless of their location. It doesn't matter if a client is in Darwin, Townsville, or Melbourne, they know that we're equipped and ready to work with them at the same high standard wherever they are.
Our new address
With the changes to the day-to-day space requirements of our business, we're excited to announce that Dash is joining the community of businesses at The Village Workspace in Parap.
Our new business address is:
The Village Workplace
Level 1,
38 Parap Road
Parap NT 0820
This vibrant coworking space and business community ensures we can continue to meet with our Darwin based clients face-to-face when required. We'll also have easy access to tasty treats from the Parap Bakery downstairs. Mmmmm.
Our postal address (PO Box 1570 Berrimah 0828) managed by the fantastic team at Fetch remains unchanged.
What does the future look like for Dash?
The long term growth of our business depends on the continuing success of each of our clients.
Realising this early on was a critical part of our success.
We've revamped our Website Care Packages to allow us to provide our clients with the level of service they need today with the reassurance that we can match their future needs as their businesses grow and change over time.
In addition to creating world class websites that turn visitors into opportunities, we've continued to build our capacity and capabilities to help our clients with their ongoing digital marketing needs.
From ongoing content creation programs to search and social advertising, from email newsletters to landing pages and marketing automation. More than ever before, Dash is equipped to assist each of our clients to execute the activities that form their digital marketing plan.
Embracing your strengths is a powerful thing. We're determined to stay focused on what we do best
We're not ecommerce or retail specialists.
We're not mobile app or database software developers.
We're Dash. We help businesses providing a service to stand out from their competition, connect with their ideal clients, and to win more business. We help our clients to become the first choice in their market.
Serving clients across Australia has allowed us to make the decision to focus on what we do best, only taking on the projects where we know for a fact that we can deliver outcomes for our clients and move their business forward.
We've got a lot of ideas. We're committed to sharing them
At Dash, over the years we've had a stop-start, on-off relationship with creating content and sharing ideas on a regular basis.
Over the past 18 months we ramped up our capacity to create and publish high quality content for our clients. At the same time we decided to also make it a priority to do the same for ourselves by regularly publishing deep dive articles on positioning, digital strategy, and marketing. We will continue to share our knowledge and experience.
We're just getting started. Are you?
How has the past 18 months changed your business? What direction are you heading in? What is the one thing holding you back from achieving your goals?
In the coming weeks we'd love to catch up with every single one of our clients and discuss the answers to these questions and just find out what's new with you and your business.
We'll be in touch soon but if you want to jump the queue you can go right ahead and schedule a call today.
In the meantime we'd like to crack open a beer and welcome you to the next ten years of Dash.
Cheers,
Hedley Swann & Jon Haslett
Co-Founders
Dash